Obesity and Diabetes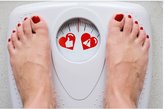 Submit Abstract
Register Now
Deposits of excessive amount of body fat leads to Obesity. It is a medical problem that increases your risk of other diseases and health problems, such as heart disease, diabetes, high blood pressure and certain cancers. Some face serious difficulties in avoiding obesity. Usually, obesity results from a combination of inherited factors, combined with the environment and personal diet and exercise choices. Weight loss of obesity patients can have chances to improve or prevent health problems.
Dietary changes, increased physical activity and behavior changes can help you lose weight. Prescription medications and weight-loss procedures are additional options for treating obesity.
Diabetes Mellitus commonly known as Diabetes, is a metabolic disease that causes high blood sugar. Sugar is moved into the cells to be stores or for use of energy with help of hormone Insulin. Diabetes in body either doesn't make enough insulin or can't effectively use the insulin it does make. Each type of diabetes has unique symptoms, causes, and treatments. Untreated high blood sugar from diabetes can damage your nerves, eyes, kidneys, and other organs. There are a different types of diabetes:
Type 1 diabetes is an autoimmune disease. The immune system attacks and destroys cells in the pancreas, where insulin is made.
Type 2 diabetes occurs when your body becomes resistant to insulin, and sugar builds up in your blood.
Prediabetes occurs when your blood sugar is higher than normal, but it's not high enough for a diagnosis of type 2 diabetes.
Gestational diabetes is high blood sugar during pregnancy. Insulin-blocking hormones produced by the placenta cause this type of diabetes.
A rare condition called diabetes insipidus is not related to diabetes mellitus has different condition in which your kidneys remove too much fluid from your body.
Related Conference of
Obesity and Diabetes
Obesity and Diabetes
Conference Speakers
Recommended
Sessions
Related
Journals
Are you
interested

in